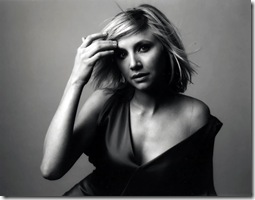 With the Season 4 premier of How I Met Your Mother tonight the interweb is all a buzz with news from the cast and various other places. All in all, there is a lot to digest even before the show airs. One interview I thought was quite interesting and something you shouldn't miss came from the Boston Herald.
Sarah Chalke had some interesting things to say about her on air relationships as Stella on  HIMYM and as Dr. Elliot Reed on Scrubs. First off on HIMYM, there has been a lot of speculation that she could be "the Mother"…you know my reason for disagreeing because of the name Tracy theory and the article on what we do know about the mother. Luckily for me (hooray), Sarah seemed to agree saying:
"I don't think I am, I have no idea, but I think that show is going to go on and on, and I think there are many stories left to be told."
On the Scrubs frontier, there is the always present Elliot and J.D. story…For seven years We've been watching J.D. "pine after Blonde Doctor, and I gotta tell you, everyone is sick of it — Will they? Won't they? Looks like they're going to! Oooh, the last second, something might– oooh oooh oooh! Come on! Enough already!" (the Janitor is so right!)
When Sarah was asked, if she is rooting for J.D. and Elliot to reunite? She says:
"I'm a romantic," she said. "I think they should end up together."
Well, I will have to stick with the Janitor on this one…even if I am in the minority. Though, she also says she would like to stick around on Scrubs even if Zach Braff leaves at the end of this season as reported, so I'm not sure how that would work out.
Thoughts on either relationship? Share them below…