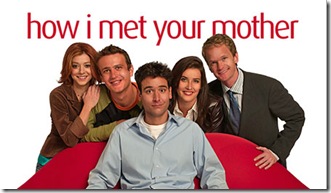 Seems Neil Patrick Harris is not so fond of all the guest star "stunt casting in order to succeed." The article from the AP declares Neil Patrick Harris: Say no to Britney!…though once you read the story it seems he is a little more concerned about the sting of guest stars than Ms. Spears performance on How I Met Your Mother.
"I worry that if they start `Will and Grace'-ing us too much, that the show will suffer. And we're all really proud of the content of the show. I mean, viewership is not our game. It's the network and the studio's game, you know. It's the promotion department's game,"
I also enjoyed his small knock on dancing with the starts (which I don't watch but oddly enough started taking dance lessons this year…your welcome to my wife.)
"We wish we weren't opposite an awkward reality dancing competition," he said. "But we have no say about that. I just am a real fan of our content. I think we have a great show going, and I hope it's not screwed up by the desire for 700,000 more viewers."
And by the way, I didn't think Britney was bad in "ten sessions", I just felt that Sara Chalke was amazing (as always, yea Scrubs!) Read, enjoy, be awesome.