The episode is officially called "Big Days."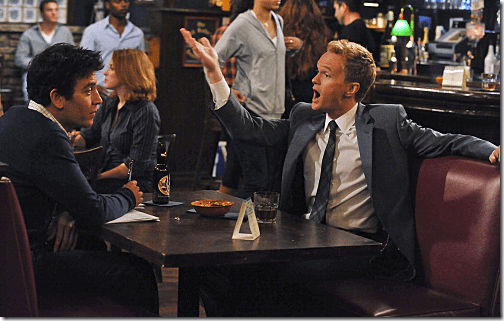 The synopsis is as follows:
When Ted and Barney argue about who has "dibs" on a hot girl, Ted realizes that she is there with Cindy, a girl he previously dated who is also the roommate of his future wife.  Meanwhile, Robin is heartbroken over Don, and Marshall can't keep quiet about his desire to start a family, on the sixth season premiere of HOW I MET YOUR MOTHER, Monday, Sept. 20 (8:00-8:30 PM, ET/PT)
Want more juice on Season 6? Check out our How I Met Your Mother Season 6 Spoilers.
Some other promo shots: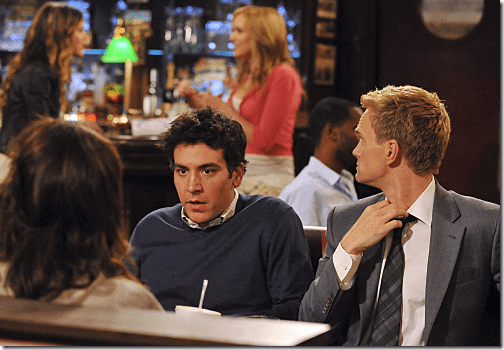 * could Rachel Bilson's (Cindy's) roommate at the bar?