With no new How I Met Your Mother until March 21 we wanted to do something a little special. So Ryan Schwartz (@ryan_schwartz on twitter) was lucky enough to get an early screening of Josh Radnor's happythankyoumoreplease. Ryan has been around beawesomeinstead.com for some time now, not only as a fan but helping out with some reviews when I get way too busy. Make sure to say hey to Ryan follow the dude on twitter and thank him for a great filler while HIMYM in on hiatus.  Enough of my yammering, here is Ryan's awesome review of the film. Warning, it does contain spoilers so consider yourself warned…and enjoy!
Happythankyoumoreplease
A film by JOSH RADNOR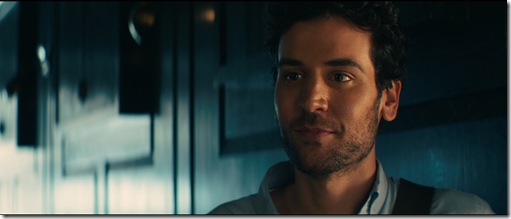 A plethora of one-night stands and a struggling career as a writer has left Sam Wexler (Josh Radnor) an unhappy twenty-something trying to survive the perils of New York City on his own. Well, he's not really alone… he has Annie (Malin Akerman), his best friend and the maternal figure in his life who is dealing with her own issues, including a rare autoimmune disease called alopecia, one which leaves an individual hairless, and a high tolerance level for questionable men that continue to seek entrance into her life. Sam also has a cousin, Mary-Catherine (Zoe Kazan), who alongside her boyfriend, Charlie (Pablo Schreiber) is struggling to come to terms about a possible move to Los Angeles which promises Charlie a new business partnership.
Sam and Rasheen
Fade in: a bedroom floor. A naked woman's feet appear, tip-toeing in shame across a rickety hardwood floor, hoping to find her way out before last night's mistake wakes up. That mistake is no other than our protagonist, Sam Wexler, who is late for a meeting with a potential publisher (Richard Jenkins) for his most recent effort at literary brilliance entitled "The Other Great Thing About Vinyl". Yeah, I know. Once on the subway on his way to salvage what's left of his meeting, Sam spots Rasheen (Michael Algieri), a troubled kid of unknown age who fails to make his way off the train with his foster family and is left stranded among the abundance of rush-hour travelers. Sam is immediately concerned for the boy, and assures him that he will help him find his way, but when he attempts to bring him to a local police precinct, the boy refuses. After wishing him luck and handing him enough change for public transportation, Sam jumps in a cab, and attempts to go off on his way, but he reluctantly has the cabbie back up, and he opens the door to let Rasheen in. As one might imagine, Sam's meeting doesn't go as well as he might have hoped, and he returns home with Rasheen where he assures him that he will not be taking up residency.
As the film goes on, Sam grows attached to Rasheen, and any attempts to give the boy up to the authorities come to a halt. Even with Annie and Mary-Catherine's constant reminders that he must give Rasheen up, Sam doesn't seem to have any plans to give the troubled boy back into the hands of foster care, for which he has been put in a superfluity of troubled homes throughout his lifetime. The bond between Sam and Rasheen grows throughout the film, and the two become best friends. Their bond grows as Sam comes to the realization that Rasheen is the one person in his life he can discuss his writing with without criticism and scrutiny in return, and when Sam discovers an unprecedented talent in this young man within his illustrations. Having Rasheen in his life allows Sam to establish an emotional connection that he wasn't aware he could. Yet the fact of the matter is that Sam has never reported Rasheen to the proper authorities, and such a mistake on his part might alter their current setup permanently.
Sam and Mississippi
Sam lives a lonesome life. While he shares a deep bond with Annie, Sam is without anyone else to truly care for, and one might assume that this is why our protagonist has such difficulty overcoming a typical case of writer's block. When Sam first lays his eyes on Mississippi (Kate Mara), he knows he must have her. What he doesn't know is that this won't just be another one-night-stand in his book (no pun intended), or even a three-night-stand (I'll let you see the movie…)! Mississippi, a waitress by day, cabaret singer by night, tries quite a few times insisting that Sam come see her sing, but he is hesitant. When asked why, he explains that if she doesn't turn out to be great, he'll have trouble keeping the truth locked up, and that would totally suck! Similar to Sam, Mississippi is not the wisest when it comes to selecting possible mates of the opposite sex, but the two can't help but enjoy each other's company, as screwed up as they know they each other are. Sam, clearly a commitment phobic, comes to discover that their might be a great relationship sitting in his lap.
Annie and Sam #2
Annie has never been too great at picking out men, and her tolerance level for men that simply step all over her is rather high. When Sam #2 (Tony Hale) makes it his business to get to know Annie, she is reluctant to give him the time of day. Granted, when we first meet Sam #2, he comes off rather pushy and obnoxious; in one scene, Annie describes Sam #2 as looking like "a guy who works with balloon animals". Once Annie begins to realize that Sam #2 is attracted to her inner beauty, he explains that she should look beyond his exterior as well, and she is flabbergasted to acknowledge how attractive Sam #2 is to her, and how great he would be for her and all of her internal qualms. Whether it's thanks to Josh Radnor's screenplay, or a great performance by the always magnificent Tony Hale, you can't help but root for him to win Annie's heart.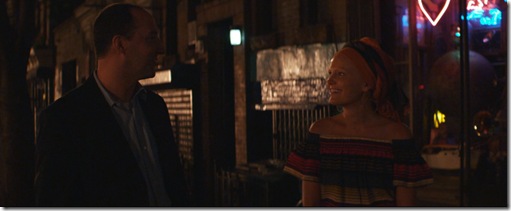 Mary-Catherine and Charlie
From their first long-distance phone call, you can feel a strain in the relationship between Mary-Catherine and Charlie. Off in Los Angeles, we first meet Charlie as he's cruising down a highway on an exceptionally sunny afternoon. He's on the phone with Mary-Catherine who is back in New York, discussing his infatuation for the town he is driving through, which leaves a bitter taste in Mary Catherine's mouth. Why? Well, Mary-Catherine feels for Los Angeles as Barney Stinson feels for Canada!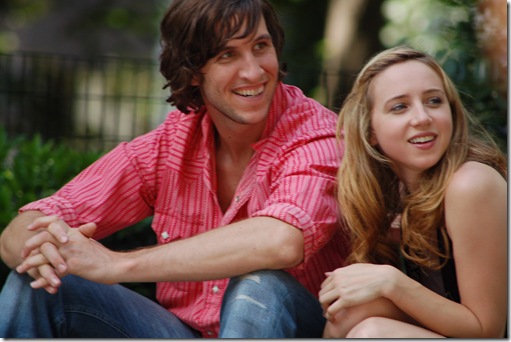 When Charlie returns home, he informs Mary about a business opportunity he's been offered by L.A.-native friend, Dave, and despite her known detestation for the beautiful city, Charlie is considering the partnership, and he wants Mary-Catherine to pack her bags and join him in L.A. Mary-Catherine and Charlie spend a large sum of their scenes discussing the pros and cons of staying and leaving New York, but are always far from an agreement. However, an unexpected circumstance arises that might change everything. Said circumstance was the only predictable plotline the movie used, and it seemed like an easy way for Radnor to conclude this couple's journey on screen.
———————————————————————————–
While I went into this review hoping to leave it spoiler-free, it quickly became impossible, and I apologize to anyone who hasn't seen the movie yet. I had the great pleasure of attending a screening of the film the night before its release at the historic Angelika Theater in New York City, and what a night it turned out to be! While the movie was scheduled to begin at 7pm, attendees were invited into the theater early, greeted with free movie merchandise (including posters, tote bags, and free song downloads), and then were seated for a performance by the woman whose songs grace the majority of the soundtrack, Jaymay. I must say, I was quite pleased with the performance. While I quite enjoyed the two songs up to sample on the film's official website, I was never expecting the artist to sound as good live, but she proved me wrong. After a 30 minute performance, the entire theater was in for an even bigger treat when Josh (freakin!) Radnor himself came running down the aisles with his hands held out for high-fives as he made his way towards the front of the theater. Josh spoke for a few minutes about his experience writing, directing, and starring in the movie, and praised Jaymay for a great performance and for her contribution to the film through her music.
While some might say that being a fan of Radnor and How I Met Your Mother, my critiquing of the film might be biased, I can safely assure you it is not. Happythankyoumoreplease was not only a fantastic film debut for Radnor, but it was also a extraordinary film, and a unique take on the typical romantic-"dramedy". Having four different storylines playing out in a single ninety-something minute film was unique in that the film was set up like a double-length television episode. I can only hope that Radnor continues to make such beautiful films before and after our favorite sitcom's end!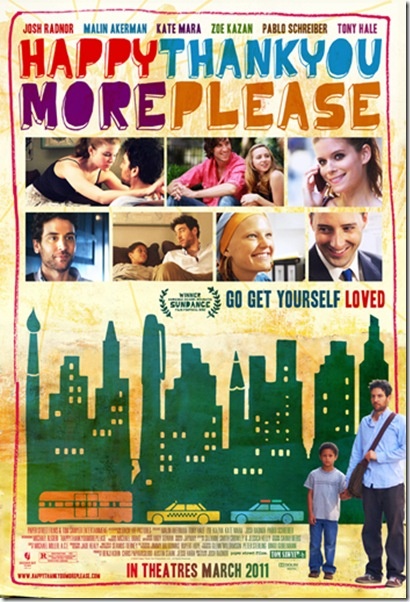 all photos: Courtesy of Anchor Bay Films and happythankyoumoreplease.com