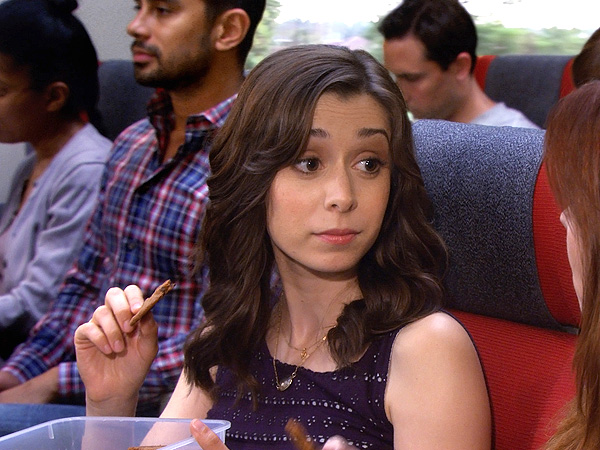 "Sumbitches" Peanut Butter, Chocolate & Caramel Cookies
1 cup butter, softened
1 cup granulated sugar
1 cup firmly packed brown sugar
1 cup creamy peanut butter
2 large eggs
1 tsp. vanilla extract
2 cups all-purpose flour
1 tsp. baking soda
½ tsp. salt
36 bite-size chocolate-covered caramel candy bars
1. Beat first 4 ingredients at medium speed with an electric mixer until smooth. Add eggs and vanilla, and beat until blended.
2. Stir together flour and next 2 ingredients in a small bowl. Add to butter mixture, beating until blended. Cover and chill 30 minutes.
3. Preheat oven to 350°F. Shape a 2 tbsp. dough around each mini candy bar, using lightly floured hands, and roll into balls. Place 3 inches apart on ungreased or parchment paper-lined baking sheets.
4. Bake for 13 to 14 minutes or until lightly browned. Cool on baking sheets for 5 minutes. Transfer to wire racks.
Via: People.com